It's the people, not the books, that will make the biggest impact during your young adult years.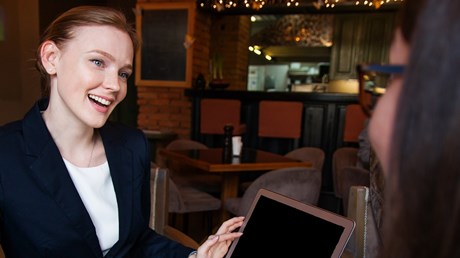 For anyone about to make the jump from youth to adulthood, it can be hard trying to pave a path towards success. With all the colleges, employment, and volunteer opportunities out there to explore, many young people today feel overwhelmed with choices—it can be hard to weigh options and ultimately make informed decisions.
I've often heard the popular verse from Jeremiah 29:11 recited during times of transition. Many high schoolers going off to college or starting a new job find comfort in its message: "For I know the plans I have for you," declares the Lord, "plans to prosper you and not to harm you, plans to give you hope and a future."
Guidance from God is a wonderful thing—that's what we all want. We long to know what we should do and how to go about doing it. Believe it or not, many students and young adults feel the same way.
But what many young adults are missing out on is the reality that words of wisdom from the Lord often come through the mouths of others.
Particularly, through the mentorship relationships God has placed in their lives…
The meaning of mentorship
I've been thinking on this while watching my daughter's progress through Wheaton College. She is a student in the conservatory there (and, of course, you can watch her sing here!) Her father thanks you in advance for watching and sending job offers!
Her journey started me thinking more about mentoring and learning.
You see, many consider learning to be something done only in the classroom. We grow as people when we find new facts or acquire fresh information. Certainly, this kind of growth happens in part through reading books, writing papers and going to lectures. But a lot of it also happens on …

Source: Christianity Today Magazine
Facebook Comments