This season demands a clear view of darkness. Here's how scholars reckon with it.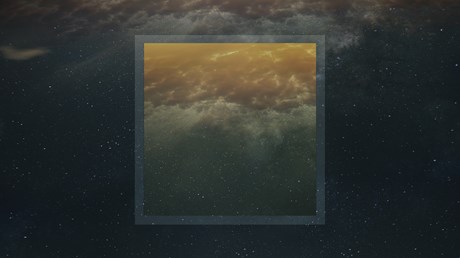 During Advent, we hear passages of Scripture that are infused with the language of darkness, tribulation, and apocalypse. Matthew, Mark, and Luke each have one fully apocalyptic chapter. In Mark 13, Jesus says, "Nation will rise against nation, and kingdom against kingdom" (Mark 13:8). The passage only gets darker as it goes. "In those days after that tribulation," he continues, "'the sun will be darkened, and the moon will not give its light, and the stars will fall from the sky, and the heavenly bodies will be shaken'" (Mark 13:24–25).
Why is Jesus talking like this about death and destruction instead of talking about sheep, shepherds, and heavenly hosts?
For a couple of centuries, academic biblical scholars thought that Jesus couldn't possibly have talked in these terms. The gospels' apocalyptic chapters were dismissed as inauthentic additions and at best were ignored as "fake news," if you will. However, in the mid-20th century—around the time that I was in seminary in the early 1970s—a striking shift was taking place in biblical scholarship. Theological and biblical studies began to change because of three key developments.
First, the two World Wars introduced into human history a phenomenon that required a new word, one that describes the deliberate destruction of whole people-groups. The word was "genocide." It was first applied to the killing of the Armenians and then to the destruction of the Jews during the Holocaust.
The second shift that occurred is linked to the first. These early 20th-century wars and genocides—along with the development of nuclear weapons—made the end of the world seem like a real …

Source: Christianity Today Magazine
Facebook Comments