When was the last time you laughed?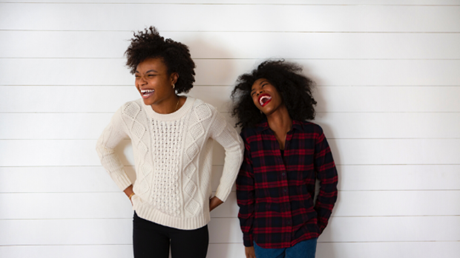 How do you laugh? Well, if you are my wife, you have a deep laugh that leads to a snorting sound when trying to catch your breath. If you are my mom, you have a wheezing sound where air rushes out the mouth making it hard to catch your breath and respond in any way—and you're left with stuttering sounds in between the wheezing.
Honestly, both laughs are quite comical, which makes me laugh.
I don't mean to pick on two of my favorite women in the world, I only mean to use them to make the point that laughter does a body good.
Laughter can be a means to express derision, or it can be a way of dismissing something in a
light-hearted way. The Bible actually uses laughter to describe both occasions.
But these are not my intended definition of laughter in this post. My intended definition is an
expressed emotion that results from something that was lively, amusing, joyous, or pleasurable. In other words, something—maybe a joke, something our child did, a Facebook repost of a funny video, something humorous that happened to us (like wardrobe or a hair clipper malfunction), a story someone told you, our environment, our condition, etc.—made us laugh.
This laughter, in short, is healthy. For instance, Psalm 126:1–2 states,
When the Lord restored the fortunes of Zion, we were like those who dream. Then our mouth was filled with laughter, and our tongue with shouts of joy; then they said among the nations, "The Lord has done great things for them."
Jesus, in the Sermon on the Mount, exclaims, "Blessed are you who weep now, for you shall laugh" (Luke 6:21b). In both these passages, laughter is a positive, healthy, and good expression that stems from God's joyous work in one's …

Source: Christianity Today Magazine