Muslim lawyer who helped Hobby Lobby and Hosanna-Tabor win at the Supreme Court details the difficulties Muslims face in securing the freedoms that US Christians demand.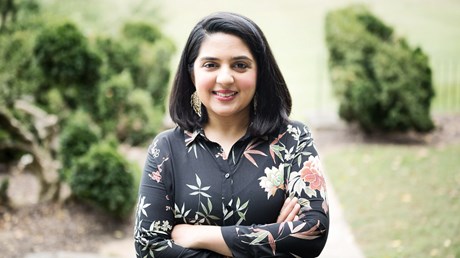 Is Islam a religion?
This question is regularly posed by populists seeking to restrict Muslims in America. If Islam is not a religion—if it is a militant ideological system, for example—then some argue it is not subject to First Amendment protection.
At stake is the protection of religious liberty, writes lawyer Asma T. Uddin in When Islam Is Not a Religion: Inside America's Fight for Religious Freedom. Her new book details recent legal cases involving Muslims, arguing that restrictions on one faith community affect the freedom of all.
Formerly a legal counsel with Becket, a leading religious liberty law firm, Uddin has worked with the US State Department to advocate against the former United Nations resolution on the defamation of religion, which was seen by many as an attempt at international cover for blasphemy laws. And through the Legal Training Institute, she has worked to extend the American understanding of religious liberty to several Middle Eastern, North African, and Southeast Asian countries.
Uddin, a Muslim of Pakistani descent, has worked on religious liberty cases at the federal and Supreme Court levels—including the Hobby Lobby and Hosanna-Tabor victories praised by conservative Christians—defending evangelicals, Catholics, Jews, Native Americans, and Muslims. Christianity Today, which recently editorialized on why religious freedom isn't just for Christians, spoke with her on the sidelines of the recent US State Department Ministerial to Advance Religious Freedom.

Source: Christianity Today Magazine