When the local church demonstrates unity, the natural fruit is gospel belief.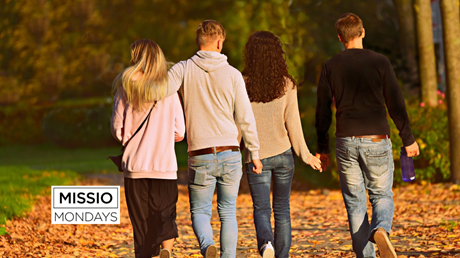 Recently, we asked a penetrating question: Who owns the spiritual condition of your neighborhood?
It's fascinating to consider the missional potency of a clear answer to this simple question. What if everywhere a follower of Jesus lived there was clear missionary ownership aimed at declaring and demonstrating the gospel in that same place? What if every local church took spiritual ownership of the gospel message getting to every man, women, boy, and girl who lives within the shadow of their own steeple?
The impact would be staggering.
Now, let's add another strategic layer to this line of thinking. What if kingdom citizens worked together in taking responsibility for the spiritual condition of their neighborhoods? This could happen in one of two ways.
First, there are neighborhoods across North America where more than one believer, or one believing family unit, lives. In these places, Christ-followers, regardless of whether or not they attend the same local church, could partner together to engage their neighbors with the gospel. Or, fellow church members from the same local church could partner with one another to reach their respective neighborhoods.
There's an unending array of options on how to proceed.
A couple could offer to come over and handle the grill and food stations for a neighborhood cookout in order to free a Christian brother or sister to engage their neighbors. A parent could offer to take care of children for a playdate so that a neighbor could spend time caring for a friend going through a particularly difficult season of life. Believers could provide financial resources so that a person in their small group could meet a tangible need or bless a neighbor with whom they've been trying …

Source: Christianity Today Magazine
Facebook Comments