If the old me stays alive, I never escape hell. Instead, I live it.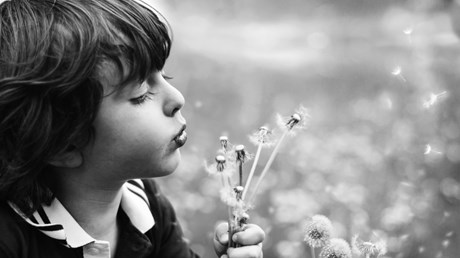 "I have been crucified with Christ and I no longer live, but Christ lives in me. The life I now live in the body, I live by faith in the Son of God, who loved me and gave himself for me" (Galatians 2:20).
We're dead either way. The grace is that we get to choose which death we die.
Lent, the season of solemnity and contemplation, has become this year a global grappling with sickness, loss, and death not seen in generations. There is no spiritualizing away this novel coronavirus, tying it up in neat religious packaging. Yet there remains opportunity to be confronted not just by headlines and disease, but by God's Word and the depths of mortality.
Scripture is clear: Before Christ comes into our lives, we're dead in our trespasses, even while we live (Eph. 2:1–3). We're not injured, not dirty, but dead. It's offensive, for we can be so proud of the lives we construct. I know I was.
Yet even without the Bible telling us so, sometimes we can suspect that what we're experiencing is death-life—that there must be more. Desperate activity and disappointment creep into the corners of our lives like clouds of mustard gas, reeking of mortality. We exhaust ourselves trying to gain or prove or establish, sometimes finally giving up.
Perhaps some of us are indeed chasing righteousness, hoping it will bring life. More likely, we're addicted to something else that promises the same: CrossFit, essential oils, or something garden variety like money, sex, or a particular relationship that's captured our attention. We 21st-century Westerners love self-improvement, ever seeking the next upgrade for our lives and selves. We believe in it; we deeply believe in life, liberty, and …

Source: Christianity Today Magazine
Facebook Comments