For the first time in recent years, YouVersion and Bible Gateway users searched for and shared verses from Old Testament prophets the most.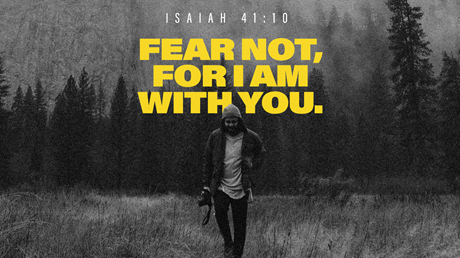 Do not fear.
It's a charge that extends back to the earliest parts of Scripture, gets repeated from the lips of Jesus, and resonates the modern world. It's also the message of the most popular Bible verse of 2018 on YouVersion, the world's most-downloaded Bible app.
"So do not fear, for I am with you; do not be dismayed, for I am your God," reads the year's top verse, Isaiah 41:10. "I will strengthen you and help you; I will uphold you with my righteous right hand."
That exhortation from the Old Testament prophet Isaiah was shared, bookmarked, and highlighted more than any other passage by hundreds of millions of YouVersion users.
The year's top honor at Bible Gateway comes from another Old Testament prophet. The most-read verse on the Bible website was the familiar Jeremiah 29:11: "'For I know the plans I have for you,' declares the Lord, 'plans to prosper you and not to harm you, plans to give you hope and a future.'"
On the leading Bible website, either Jeremiah 29:11 or John 3:16 have topped the annual list every year. (The oft-quoted line from Jeremiah has come to be considered one of the most frequently misinterpreted Bible verses.)
The rest of Bible Gateway's top 10 come from Psalm 23 (verses 1, 4, 6, and 6), Romans (Romans 8:28 and Romans 12:2), and Matthew (6:33).
YouVersion's top verse, Isaiah 41:10, ranked thirteenth on Bible Gateway. Bible Gateway's top verse, Jeremiah 29:11, also spiked to No. 1 in several countries worldwide, according to the YouVersion data.
The two Bible platforms' lists end up being pretty different from one another each year, evidence that users tend to look up different verses online …

Source: Christianity Today Magazine
Facebook Comments