How God got my attention when I thought I was too good for grace.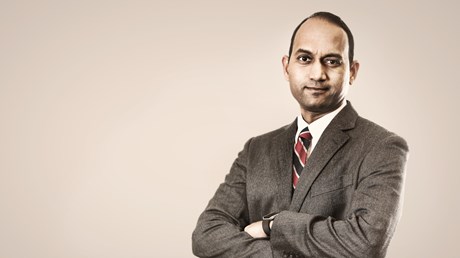 In the Gospel of John, Jesus speaks to the Jewish leader Nicodemus, who was curious but also confused about the notion of being born again. In the course of explaining the difference between birth through ordinary means and birth through the Holy Spirit, Jesus tells Nicodemus, "The wind blows wherever it pleases. You hear its sound, but you cannot tell where it comes from or where it is going. So it is with everyone born of the Spirit" (John 3:8).
These words capture something of my own experience of new birth. At the time I came to faith, I was a PhD student in aerospace engineering at Princeton—the sort of person, in other words, who ought to have known about things like the source and consequences of airflow. Even so, I was utterly perplexed by what had happened. Like Nicodemus, the source and consequences of being born again were beyond my comprehension.
Looking back at the events in my life—more than 20 years after my conversion—I can see with greater clarity how God was working behind the scenes. My struggle against him, fueled by ignorance and pride, was utterly futile.
Advanced Beyond My Age
I grew up in southern India in a small city. My brothers and I were first-generation high school graduates, so the fact that I ended up working toward a NASA-funded PhD in advanced space propulsion at Princeton is nothing less than a miracle. And, like many miracles recorded in Scripture, it had a deeper purpose: to draw me to Christ.
My hometown is prominent in Hinduism because of its historic temples and a renowned monastery. Hinduism is in the soil, water, and air. I grew up in a devout Hindu family that was inseparable from the highest echelons of religious leadership. My commitment to Hinduism grew …

Source: Christianity Today Magazine