For parents, our most important mission field is closer than we think.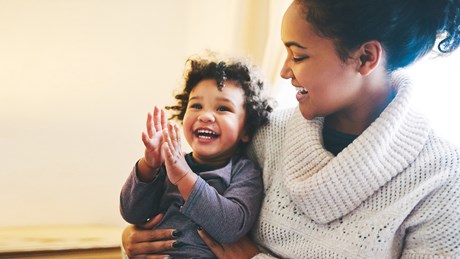 According to a recent Barna report on spiritual conversations in a digital age, children who grow up regularly talking about faith and seeing their parents integrate faith into everyday life are much more likely to continue being actively engaged in their faith as they grow older. In other words, parents who are eager to talk with their kids about spiritual matters raise kids who are likewise eager. While we often think of sharing faith as something we do with strangers or non-Christian friends, some of the most significant and impactful conversations happen in the familiar context of home.
Those of us who are parents know this is easier said than done.
I'm the mother of four children between the ages of 4 and 12. This last spring after school and sports ended, every room in my house needed major work—organizing, vacuuming, and cleaning. The clothes in my laundry room seemed to be crawling to the washing machine on their own.
One morning, I heard my youngest daughter call out, "Mom, there's a big glob of SunButter on the kitchen floor!" We didn't eat any SunButter today or yesterday, I thought. I headed straight for the kitchen. While wiping up the mess, I noticed how much the floor needed mopping. One thing led to another and before I knew it, I organized, vacuumed, cleaned, and organized more until the day was almost over. Although my cleaning efforts were understandable, I failed to spend time—even a little time—discipling those to whom Christ has called me: my kids.
In one sense, it seems odd to think of our children as a strategic ministry objective from God; they're not strangers living in a different culture in a different part of the world. But parents are statistically …

Source: Christianity Today Magazine
Facebook Comments