Four practical ways teachers can keep impacting their students as they teach through a screen.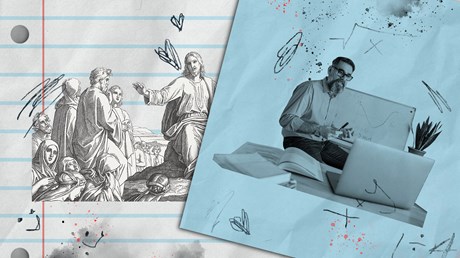 For millions of Americans, the school year has already ended—good news for Zoom-weary students, parents, and educators alike. But even as families are figuring out how to entertain their children all summer long, teachers will have to regroup and figure out what distance learning might look like at the start of the school year. After all, choosing when to reopen schools isn't a simple process. While some governors have said that schools will reopen this fall, last month, Anthony Fauci, the director of the National Institute of Allergy and Infectious Diseases, told the US Senate that remote learning is likely to continue into the next school year. While the CDC provided recommendations for reopening schools, there is doubt from both parents and members of Congress alike. As an educator and parent, I share these concerns .
Although we're in the middle of the summer, teachers must begin to prepare for delivering academic instruction. While teachers can look to their districts and colleagues for resources and support, educators of faith have an additional source of wisdom: Jesus.
Yes, much of Jesus' teaching came in person. Though he sometimes addressed people from hundreds of feet away—from a boat while they stayed on land, for example—many of the stories found in the gospels portray a person who enjoyed being close to others. Yet despite the incarnational nature of Christ's ministry, there were moments when Christ ministered through lessons and healing at a distance.
Here are four Christ-inspired techniques critical for Christian teachers, and all educators, to add to their teaching toolbelt for the fall:
1. Identify ways to be a blessing for students at a distance.
Jesus never let his …

Source: Christianity Today Magazine