Despite a federal waiver backing its Protestants-only policy, Miracle Hill continued to face legal challenges.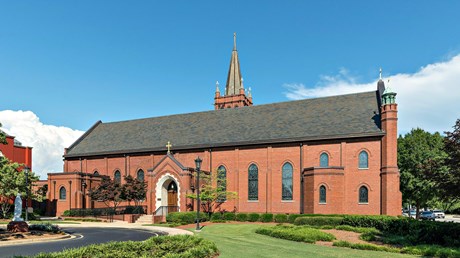 In late May, the Jay Scott Newman received a visitor in his study at St. Mary's Catholic Church in Greenville, South Carolina.
Reid Lehman, the CEO of Miracle Hill Ministries, sat down to tell the priest that Lehman's evangelical agency, the largest provider of care to the needy in the Upstate— the 10-county westernmost region of South Carolina— was changing its policies.
For the first time in its 82-year history, the ministry planned to allow Catholics to serve as volunteers and employees in its vast network of homeless shelters, thrift stores, and drug-recovery programs. More importantly, it would allow Catholics to serve as parents to foster children in its government-funded foster care agency.
The change marked a 180-degree turn for a ministry founded on fundamentalist Protestantism that has separated Catholics and Protestants in this region of the South for generations. That separation may explain why the priest and the CEO had never met, though the church lies only 3.5 miles from Miracle Hill's offices and Newman has been its pastor since 2001.
But a lawsuit and a bruising public controversy over the ministry's refusal to work with anyone who was not Protestant had finally brought them together.
In February, a Catholic mother of three who was denied an opportunity to volunteer at one of Miracle Hill's children's homes sued the federal and state governments, accusing them of allowing the ministry to discriminate on the basis of religion.
Aimee Maddonna's lawsuit challenged a US Department of Health and Human Services exemption that allows all foster care agencies in South Carolina to disregard a regulation barring religious discrimination in federally funded foster care …

Source: Christianity Today Magazine
Facebook Comments