Weird biblical names are on the rise. What's behind the trend?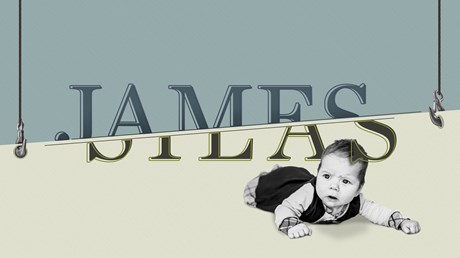 You probably know someone who's given their child, and especially their baby boy, an obscure biblical name. Sunday schools are increasingly filled with boys named Asher, Silas, Hezekiah, or Ezra. Meanwhile boy names like John, Michael, David, and James appear to be falling out of favor.
The numbers back up this perception. According to current data from the Social Security Administration, "unusual" biblical names are getting more common for baby boys, with historically "rare" Bible names rising from about 0.5% of boys in the 1950s to a whopping 6.5% of baby boys today. Of all baby boys given uncommon or unconventional names, 17% had uncommon biblical names—the highest share since 1880.
What's going on? Why are there so many Obadiahs and Eliases underfoot? And how do these name trends reflect religious and cultural patterns in the United States?
To understand the picture, we have to go back in time and look first at the numbers. Baby boys born in 1982 were more likely to have biblical names than in any other year since 1880, driven by the increased popularity of names like David, Matthew, Joshua, Daniel, and Timothy. While biblical boy names rose steadily in prominence from 20% of baby boys in 1935 to more than 35% in the early 1980s, baby girls saw a different trend. From 1880 until 2018, the share of baby girls with biblical names has fallen steadily from 19% to around 6% today.
The rise in biblical boy names from 1880 to 1980 mostly included the monikers of major characters from the Old or New Testaments. In other words, parents gave their kids names that were generically spiritual: They referred to the Bible, but they weren't too religious sounding. There were more Davids and …

Source: Christianity Today Magazine
Facebook Comments