The Cross secured our salvation. But Jesus' fate still breaks the Father's heart.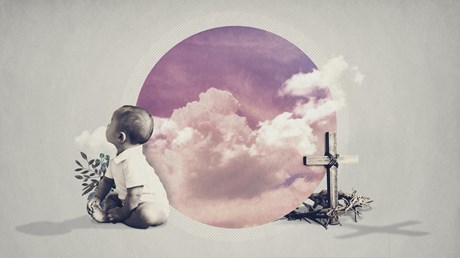 After I gave a lecture on the Old Testament, one of my students came up to me and asked, "Do you think it was more than a test of Abraham's faith?"
We had been discussing the story of God calling Abraham to sacrifice his beloved son, Isaac. "Maybe," he continued, "if God knew he was going to give up his own son, Jesus, later on, then … what if he wanted to see how Abraham would react to this difficult plan?" I don't remember how I responded that day, but what stuck with me is the notion that seeing a member of your family suffer, especially your own child, is absolutely crushing. I had never before thought about God having an "emotional" reaction to the Cross.
Perhaps a year later, when we were discussing the passion narratives in the Gospels, another student question caught me by surprise: "Wasn't giving up his son easy for God? If God the Father knew Jesus would just rise from the dead, then why was it such a big deal? If he knew the end of the story, it wasn't such a big sacrifice after all." I mustered up some sort of textbook theological answer at the time. Little did I know fate would give me a more personal response soon enough.
The next year, my youngest daughter was diagnosed with cancer when she was just a year old. My family went through two awful years of chemotherapy treatments, bone marrow biopsies, numerous infections, and many sleepless nights. The good news is that she is alive and well, cancer free since 2014. My wife and I have the happy ending that all parents of kids with cancer dream about. But there is another part of our lives that our doctors didn't warn us about. Even though cancer treatment is over, and I am …

Source: Christianity Today Magazine