USCIRF chair Tony Perkins gives CT a behind-the-scenes look at today's annual report on "systematic, ongoing, and egregious" violations.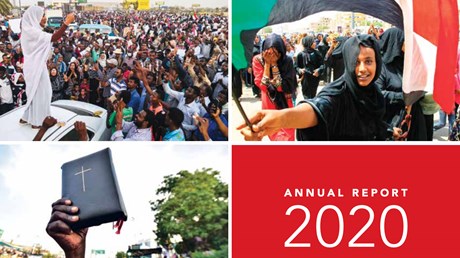 A new report aims to "unflinchingly criticize the records of US allies and adversaries alike" on religious freedom.
And there's a lot to report, with more headlines each month confirming the Pew Research Center's 10-year analysis that government restrictions and social hostilities involving religion have reached record levels worldwide.
Today's 21st annual report by the US Commission on International Religious Freedom (USCIRF) identifies significant problems in 29 countries—but sees "an upward trajectory overall."
"Our awareness is going to grow greater, and the problem will appear more pronounced," USCIRF chair Tony Perkins told CT. "But as we continue to work on it, I think we will see tremendous progress in the next few years if we stay the present course."
Created as an independent, bipartisan federal commission by the 1998 International Religious Freedom Act, USCIRF casts a wider net than the US State Department, which annually designates Countries of Particular Concern (CPC) for such nations' violations of religious freedom, or places them on a Special Watch List (SWL) if less severe.
Last December, Secretary of State Mike Pompeo announced CPC status for Burma, China, Eritrea, Iran, North Korea, Pakistan, Saudi Arabia, Tajikistan, and Turkmenistan.
USCIRF now recommends adding India, Nigeria, Russia, Syria, and Vietnam.
And where the State Department put only Cuba, Nicaragua, Sudan, and Uzbekistan on the watch list, USCIRF recommends also including Afghanistan, Algeria, Azerbaijan, Bahrain, Central African Republic, Egypt, Indonesia, Iraq, Kazakhstan, Malaysia, and Turkey.
USCIRF's mandate is to provide oversight and advice to the State Department. …

Source: Christianity Today Magazine