An interview with Sherry Harney.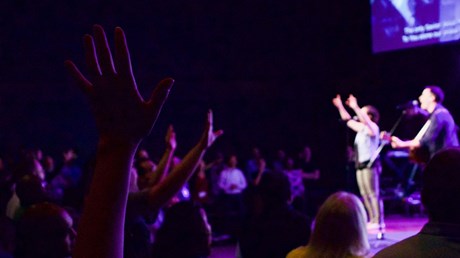 Ed: We are living in challenging times. The church's influence is fading. We are struggling to find answers to hard questions. What's your take on the health of the church, especially as it relates to our witness?
Sherry: There is no question that the influence of culture continues to grow. There are battles being waged for the hearts, minds, and the very lives of people we encounter each day. God's people need to be ready to face the battles that are raging in our culture and in the spiritual realms. Mere intellectual and human strategies will not lead to victory.
In Ephesians 6, the Apostle Paul reminds us that the battles we face are not ultimately against flesh, blood, and people. The real battle is spiritual and God has given us armor as well as weapons. There are many ways the church can prepare to stand strong and walk in the love and power of Jesus. Here are some specific ways we can walk in the power and presence of Jesus as we fight spiritual battles:
Put on the armor. Pray the words of Ephesians 6:10-18 daily or weekly. Ask the Spirit of God to protect you as you seek to show the love of Jesus and speak the truth of the gospel.
Take the sword of the Spirit. Open God's Word daily and fill your heart and mind with the truth. Love the Scriptures, know them, and follow what God teaches.
Pray at all times. You can talk with God with your eyes closed and with your eyes open. Ask for God's power to be unleashed in your life, through your church, and in their lives of those who are still not aware of God's love and the grace of the Savior.
Be authentic. The world is looking for people who are transparent, real, and authentic to the core. Show people that when Jesus enters a human heart and …

Source: Christianity Today Magazine
Facebook Comments