Last year, an estimated two million Americans observed the National Day of Prayer in over 30,000 events across all 50 states.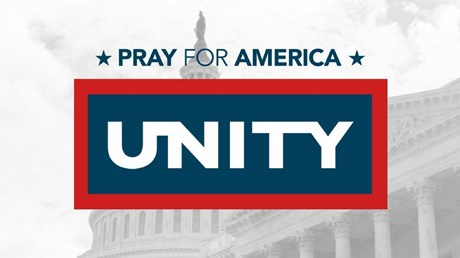 Ed: If we are honest, many Evangelicals today are feeling rather disheartened about the state of our country. What's your take on the current spiritual state of America?
Ronnie: There's no denying our country is in deep trouble. In fact, we are living through what may turn out to be one of the most crucial moments of our generation. How we handle our gun violence problem, the migration crisis, the unresolved racial tensions in our society, and the epidemic of sexual harassment, among the other ongoing major issues like preserving the sanctity and dignity of human life as well as the challenges to our religious liberty, will have repercussions for generations to come.
Yet I believe the greatest threat America is facing is none of the issues above. It's disunity. There is a real and powerful spirit of division reigning in America today, and it's tearing us from the inside.
This is especially true in the church. I've seen it happen over and over again throughout my life: as the church goes, so goes America.
The division we are seeing in our country is, to a certain extent, a larger symptom of Christian disunity. Christians have become known more for what they disagree on than the gospel they believe in. "Blessed are the peacemakers," said Jesus to his followers, but how are we supposed to be the envoys of peace America needs if we cannot make peace between us?
A divided church cannot call a disconnected and fragmented nation to unity. Unity in America must begin in the church.
Ed: So instead of just living in fear and complaining of what is wrong today, what should Christians in America be doing?
Ronnie: As counterintuitive as it may sound, the first thing every Christian should do is rest …

Source: Christianity Today Magazine
Facebook Comments