Author of 'Now That I'm Called' on how churches can better engage and deploy women in vocational ministry.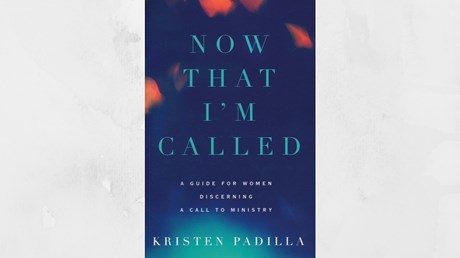 Ed: Tell me about your book Now That I'm Called: A Guide for Women Discerning a Call to Vocational Ministry.
Kristen: Now That I'm Called is a book written out of two beliefs. First, God calls women to gospel ministry. Second, the church of Jesus Christ needs God-called, theologically-trained women engaged in gospel ministry. Thus, the book is primarily written as a resource to aid and encourage women who are discerning a call to vocational ministry. Second, the book is for pastors and church leaders who want to know how to help women called to ministry in their churches and who want to begin to formulate a theology for women in ministry.
Ed: Why did you write your book?
Kristen: I felt God calling me to ministry at a young age. I grew up as the daughter of a Southern Baptist pastor, who, for most of my life, ministered in small churches and in rural areas. As a female in the SBC, I was faced with a dilemma: How could God be calling me to ministry when I saw no women in full-time vocational ministry within my context? Long before I could articulate a call to ministry, when I was 7 or 8, I cried real tears to my parents, "Why didn't God make me a boy so I can be a preacher?"
Even at that age I was experiencing the angst between a God-given desire to preach the gospel and my gender.
During my teenage and college years, my parents and church were supportive and affirming of God's call on my life to gospel ministry, but there were simply no resources and no one to guide me through that discernment process. Also, I was often faced with the questions, What will you do? and Where will you serve?
As I describe in my book, it felt like I was in a dark room with my arms outstretched trying to find the …

Source: Christianity Today Magazine
Facebook Comments