"Listening to global voices is important. However, listening to the divine voice is the most important factor in developing a healthy approach to leadership."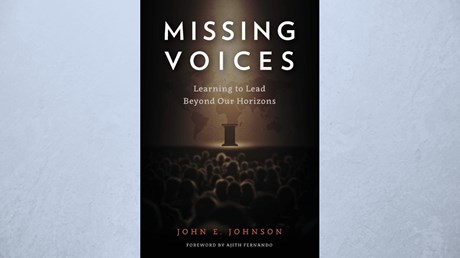 Ed: Why another book on leadership?
John: Books on the topic of leadership tend to voice a perspective that is WEIRD: Western, Educated, Industrial, Rich, Democratic. In doing so, they often ignore the voices of those in Majority World.
In this book, I work to develop a truly global approach to leadership for the twenty-first century—one that attends to the way in which diverse voices from across the world complement and correct one another.
Further, this book is unique for the way in which it seeks to attune the chorus of global voices to the one voice that matters most, the voice of God. In other words, it recognizes that our thinking about and practice of leadership must be globally and theologically informed.
The global and theological perspective advanced in this book is the fruit of years spent leading and teaching around the world, in both congregational and classroom settings. Leading and teaching about leadership has meant likewise being a student of leadership, listening to what others say about the topic and learning from them.
My hope is that presenting what I have learned will not only serve to inform but also to shape leaders—those who possess both cultural intelligence and theological discernment. I believe that the development of such competencies is crucial for present and emerging leaders, regardless of their context or position.
Ed: How have global voices informed how you approach leadership?
John: One of the more significant ways that global voices have informed my approach to leadership is that they have taught me to look for and learn from the strengths and weaknesses present in different cultures.
The fact is, no single region of the world has a perfect understanding of leadership. As such, where …

Source: Christianity Today Magazine