"We're praying for a movement. We're praying for revival. We're praying for transformation."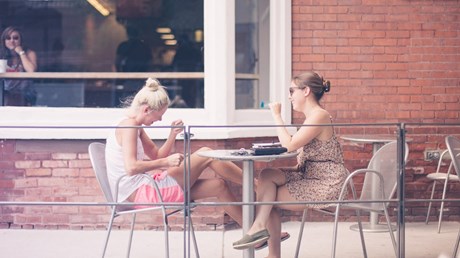 Dare to Share is having a live simulcast tomorrow and I was recently able to talk with Greg Stier, Founder and CEO of Dare 2 Share, about it. Check out our conversation below and join the event tomorrow!
Ed: You have an event coming up. Tell me about it.
Greg: This Saturday, October 13th, we're doing Dare 2 Share Live, which is a live simulcast from Denver to 95 satellite sites across the nation. Basically, churches are saying, "We're going to invite the churches community, the teenagers in our community, to come together and we're going to train them, equip them, on how to share the gospel of Christ, and then mobilize them to actually go do it."
It is a live simulcast. There is a 9 A.M. West coast start and a noon East coast start, so every student is getting the exact same training at the exact same time. There's worship dance in every room and live trainers that we've pre-trained in every room. It doesn't feel like you're just watching a screen. You are involved in the room, and students are being energized and mobilized simultaneously.
Ed: It seems that evangelism has fallen on hard times with a lot of student ministries. Why does it matter if people should dare to share?
Greg: The real key, I believe, to spiritual growth is putting social equity on the line. I mean, Jesus said, "If you want to follow me, pick up your cross, die to yourself." That first death is not a physical death. It's a social death. And evangelism really risks a social death.
When teenagers at our Dare 2 Share Live are uploading gospel-conversation-starting videos to their friends in their feed, there's a chance that they'll be rejected. For a teenager, what means the most to them is how they're …

Source: Christianity Today Magazine