"I have tried to reconnect evangelicals with a lost inheritance as well as introduce them to contemporary resources."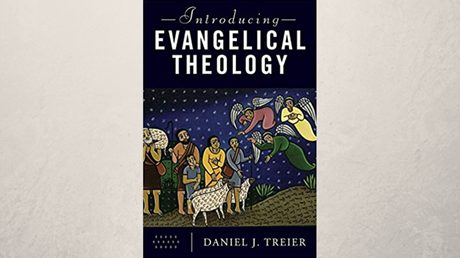 Ed: Why do we need an evangelical theology?
Daniel: Faith seeks understanding. People who embrace the gospel want to know the glorious God who has saved them, and to follow Jesus as the Holy Spirit empowers them. Evangelical Protestants distinctively root such theological understanding in Scripture as God's Word. That means trying to understand the unified teaching of the Bible in connection with the church's witness past and present.
At our worst, we fall into individualistic faith that lacks coherent or churchly understanding—either seeking surface unity without biblical understanding, or else championing secondary truths without Christian unity. At best, though, an evangelical theology helps us to love the God of grace and to labor with fellow believers, despite some of our differences, in living out the gospel.
Ed: I'm in if you see theology as key to the future of evangelicalism. Can it help get us out of the mess we are in?
Daniel: We have to be sober about theology's possibilities and pitfalls. There are scandals not only of the evangelical mind but also of the evangelical conscience and even of the evangelical mission. So we must not champion theology in a way that simply puffs us up with knowledge (1 Cor. 8:1).
The same passage in 1 Corinthians, though, suggests that proper theological understanding can foster Christian love. Hence, theology can help evangelicals with our current mess by calling us out of political triumphalism and tribalism. Theology should refocus us on the overarching reality of the biblical gospel. The gospel has implications for all of life insofar as it calls us, in your words, to make much of Jesus.

Source: Christianity Today Magazine
Facebook Comments