Maybe my story and honesty will help you avoid making the same mistakes.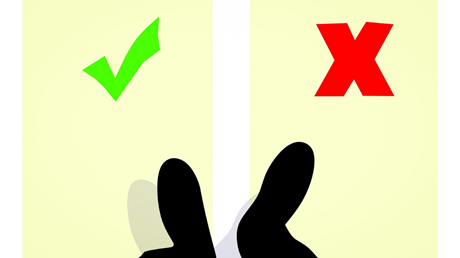 About 25 years ago the folks at Leadership Network invited a group of "Young Leaders" to a gathering in Glen Eyrie, Colorado. The goal was that we would learn from each other, and Leadership Network would gather these lessons and share them with the church at large.
The motivation was pure, but the initial results were disastrous. They had done this same kind of gathering with older leaders and pastors and found it very fruitful. The gathering of younger leaders seemed to get stuck because most of us were arrogant, self-interested, and not quick to listen to others (we were young).
It became clear that this group was not going to humbly share from a place of transparency and generosity.
Near the end of the first day, the primary facilitator from Leadership Network tossed out the agenda and decided to ask us one surprising question: Would you be willing to share a big mistake or mess-up in your ministry?
For the next three hours, leader after leader shared honest stories of failed plans, flubbed efforts, and personal mistakes along the way. We laughed until tears flowed. The pretense and self-aggrandizement melted away.
We became friends. As a matter of fact, three of the leaders I met at that gathering remain my friends to this day.
As stories were shared, we began to learn from each other's failings and struggles. We started to trust each other. We got past the insecure facades and saw people who were trying to serve Jesus and his church.
In that same spirit, let me share one of my biggest shortcomings in my 30 years of ministry. It is a pattern I have identified in the past year, and when I look backward, I can see that I have made the same mistake over and over again. Maybe my story and honesty will help you …

Source: Christianity Today Magazine
Facebook Comments