Walter Kim, PCA pastor and former Park Street Church minister, becomes the first leader of color at the helm of the 77-year-old organization.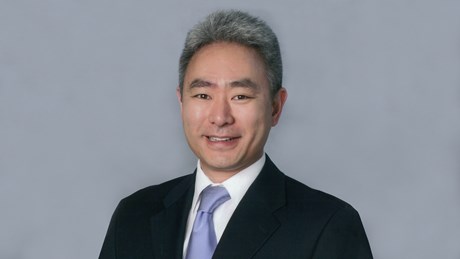 As the evangelical label becomes more contentious and political polarization challenges the future of the movement, the namesake organization for evangelical Christians in the US has appointed a new leader.
Walter Kim, a Presbyterian pastor with a background as a scholar and chaplain in the Ivy Leagues, was elected president of the National Association of Evangelicals (NAE) at a board meeting Thursday.
He'll assume the new role in January, succeeding Leith Anderson, who is retiring after 13 years at the helm of the interdenominational network.
Over the past few years, the NAE—which connects dozens of denominations, schools, and nonprofits and represents a constituency of millions of US churchgoers—has sought to remain a center ground for American evangelicals. Anderson and others have tried to keep the movement's name from being hijacked as merely a political marker. It hasn't been an easy job.
Now Kim takes on these challenges, which have intensified during Donald Trump's presidency. Christians are increasingly and explicitly asking what it means to be an evangelical today, with recent releases like Who Is an Evangelical? and Still Evangelical?, both brandishing giant red question marks on their covers.
"The sheer number of books and articles on evangelicals and evangelicalism reveals that this movement is confronting an identity crisis. Yet, in this crisis there is genuine hope," said Kim, who is also a board member for Christianity Today. "The NAE is uniquely positioned to draw people together, and I am eager to guide this labor. We seek a Spirit-filled renewal that demonstrates a winsome, thoughtful evangelicalism showcasing the truth and beauty of the gospel."
And …

Source: Christianity Today Magazine