In my fury, I'm invited to repent and be restored at the foot of the cross.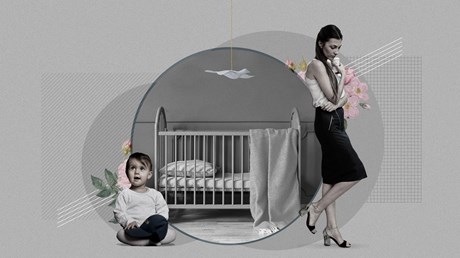 I am the mom who tries to have it all. I work a full-time job from home with two kids ages two and under. As a result, my life is very tightly wound. One sleepless night, one cancellation from the nanny, or one last minute trip to the doctor can collapse my carefully crafted plans and provoke me to anger.
Recently, I've found myself in a protracted battle with my youngest daughter over breastfeeding. When she arches her back and refuses to comply with my feeding plans, rage courses through my veins.
Yesterday, I looked into her eyes and said the words, "Shut up." I was tired of her whining and constant grunting in dissatisfaction, so in a moment of desperation, I uttered words that I could never have imagined saying to a baby. I didn't even know I was going to say them until they came out of my mouth. Then in sheer terror I remembered: "Out of the heart speaks the mouth" (Matt. 12:34), and "whoever hates his brother in his heart commits murder" (1 John 3:15).
These days, a lot of mothers (and fathers) struggle with anger. Various Facebook groups for moms—including those I'm part of—often discuss strategies for dealing with "mom rage." Major magazine publications, too, are giving voice to women's experiences of rage. They're providing space for vulnerable and brave conversations and stories of women who struggle in their relationships with their kids.
Though it's largely assumed that mothers have natural, self-giving love for their children (and we do), being a mom does not preclude real, powerful darkness from growing in our hearts. As Minna Dubin shared recently in The New York Times, "Mother rage can change you, providing …

Source: Christianity Today Magazine
Facebook Comments