A new LifeWay Research survey shows that only 1 in 8 pastors link geo-political events with Christ's return.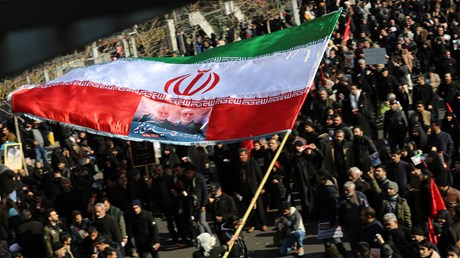 Like everyone else, US Protestant pastors may have been closely watching the recent events related to Iran, but probably not because they thought it had anything to do with the return of Christ.
Pastors are more than three times as likely to believe Christians can speed up the return of Christ by the spread of their faith than by backing certain geo-political changes, according to a new study from Nashville-based LifeWay Research.
"While Scripture specifically says we cannot know the day or the hour of Jesus Christ's return, we were interested in pastors' views on whether Christians can play a role in bringing about that return any sooner," explained Scott McConnell, executive director of LifeWay Research.
Around 1 in 8 Protestant pastors (12%) believe Christians can speed up the second coming of Jesus by supporting geo-political changes mentioned in the Bible, with 5 percent strongly agreeing.
Eight in 10 pastors don't believe their support will have an impact on the timetable of Christ's return, including 61 percent who strongly disagree.
During heighted conflicts with Syria, a 2013 LifeWay Research study found many Americans were likely to link global conflict with end times.
Almost 1 in 3 saw the conflict as part of the Bible's plan for the end times. One in 4 thought a US military strike in Syria could lead to Armageddon. And 1 in 5 believed the world would end in their lifetime, including 32% of evangelicals.
"A large majority of pastors do not see biblical prophecies about future changes among nations as a roadmap for advocating specific international engagement," said McConnell.
In the most recent study of Protestant pastors, there is no significant difference between …

Source: Christianity Today Magazine