Many Americans wonder what to do and, most importantly, who to turn to for answers.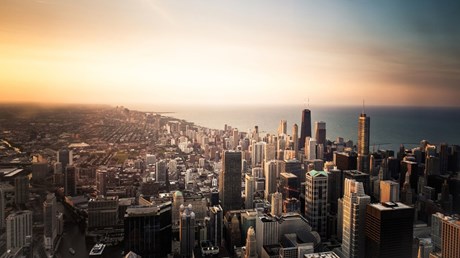 Last October, President Trump declared the opioid crises a public health emergency. With the loss of 72,000 lives in 2017 due to an overdose of prescription drugs, our country is still firmly in the midst of an opioid epidemic, leaving many Americans wondering what to do and, most importantly, who to turn to for answers.
The difficult truth is that drug overdoses are currently our nation's leading cause of accidental death. In an otherwise healthy country with widespread access to medical care, thousands are literally dying in their excess—losing their lives to drugs purchased out of dependency rather than dire need.
Deaths by drug overdose particularly pain us because they feel senseless. All around us, friends, family members, and loved ones are slipping through the cracks of addiction, hiding from help, and trying to cope with the effects of these deadly drugs all on their own.
After all, isn't that the greatest lie? That we're all alone? That no one understands?
Chris Eisele, president of Warren County Fire Chiefs' Association in Ohio, alluded to one of the greatest challenges of the opioid epidemic: "This epidemic," he said, "It's got no face." People from all walks of life, economic backgrounds, professions, and cultural contexts are finding themselves battling the bitterness of substance abuse and addiction. There's no 'type' or typical victim—and, most importantly, everyone is in hiding.
It is into this environment—one ripe with shame and fear—that the church has the opportunity to walk and speak boldly.
First, with biblical truth
The nation of Israel was in a state of disrepair, immersed in sin and desperately in need of repentance. …

Source: Christianity Today Magazine
Facebook Comments