Joy invades the most sorrowful spaces. It reminds us that beauty and goodness and life can grow even in the most unpromising soil.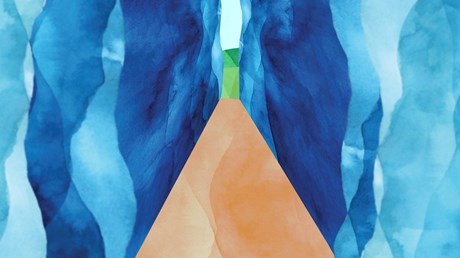 Today's musical pairing is Saint-Saëns' The Swan performed by Yo-Yo Ma and Kathryn Stott. Note that all the songs for this series have been gathered into a Spotify playlist here.
"Weeping may tarry for the night, but joy comes with the morning."
James 1:16–17 (ESV)
"I have told you this so that my joy may be in you and that your joy may be complete."
John 15:11
Day 12. 1,056,777 confirmed cases, 55,781 deaths globally.
At first it felt like a cramp. Like a long hand had reached into my chest, wrapped its fingers around my heart, and squeezed. I wondered if my body was dehydrated and the muscles in my chest were clamping down. Surely I could not be suffering a heart attack? I was only 38 years old, and I had just finished exercising at the gym. But the pain was not on the left side or the right side. It was in the middle.
I laid down in the hope it would pass. Slowly it became harder to breathe, harder to speak. We called an ambulance. My children were in the childcare room 30 yards away. Should I say goodbye, just in case? By the time my wife arrived, my face was ashen.
At the first hospital, tests showed "irregularities." I should be moved to a different hospital. On the way, I heard the ambulance driver say the words "heart attack." I sent text messages to the family of my birth. Apparently I'm having a heart attack, I said. When I arrived at the next hospital and entered the procedure room for a stent, I told the doctor, "I have a wife and young daughters," in the hope it might inspire a little extra determination to keep me alive.
That's what it felt like to have a heart attack. Then it felt like flashes of fear in the night as you …

Source: Christianity Today Magazine
Facebook Comments