Heed the warning. Run toward holiness. Rest in Christ.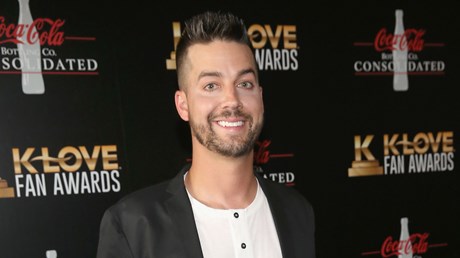 Like many Christians, I've tweeted my share of John Crist videos. He has an ability to hone in on evangelical eccentricities through parody that is just biting enough to cause reflection yet light-hearted enough to force us to not take ourselves so seriously.
With this in mind, I'm beyond disappointed to hear of the sexual harassment and manipulation accusations coming against him, and his confession to engaging in what he terms as reckless behavior that "violated [his] own Christian beliefs, convictions and values."
Disappointed yes, but unfortunately my ability to be surprised by these stories ran out long ago. Apparently, there is no end to the public failures of Christian leaders and influencers.
And, what Crist admits to is a failure, but there is also more to that story. There are victims here, and our concerns should first go to them. And, at the time of this writing, we don't know all the details, but we do know we have yet another Christian scandal.
Simultaneously, we can see that Jesus seems to be doing a good house cleaning of his church. For that part, I am glad.
As I wrote in an article in April 2018, "Christ is purifying his church, and it hurts. And there is more to go."
Yet, it is painful. It's more painful to those victimized, but it is painful for us on many levels as well.
In my time of prayer, it is driving me to Christ. More on that later.
Taking Accusations More Seriously
To start, I am glad that we are beginning to take seriously the stories of those who have been wounded and abused at the hands of those who claim to follow Christ. My friends now are telling me this was known a while ago about John Crist. It's not that women who were damaged by his behavior …

Source: Christianity Today Magazine
Facebook Comments