As the hit Broadway musical makes its screen debut in a time of social unrest, its themes of hope and redemption resound all the louder.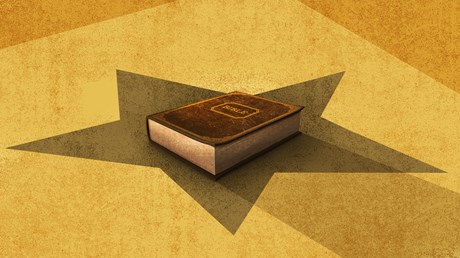 If not for the outbreak of COVID-19, the wildly successful Broadway musical Hamilton would embark on its fourth tour this fall. Instead—to the delight of fans and penny-pinching show-goers—a planned film version, featuring the original cast members, will begin streaming this week on Disney+, over a year ahead of its original theater release date. What was once available only with access to an urban center and extra cash is now coming to a screen near you.
Hamilton's screen debut is also noteworthy in that it comes at a time of elevated social unrest in America. Many people are anxious or angry about racial injustice, police brutality, and hyper-polarized politics. For pastor and church planter Kevin Cloud, the show—with its moral vision and artistic innovations—offers an invaluable lens on both our current moment and our Christian responsibilities within it. Cloud, the author of God and Hamilton: Spiritual Themes from the Life of Alexander Hamilton and the Broadway Musical He Inspired, leads workshops on faith and creativity around the country, drawing on his book. Writer Sarah Arthur corresponded with Cloud about using Hamilton to explore the intersection of faith, the arts, and social change.
Why has this story about a distant historical figure struck such a chord?
I don't think anyone could've imagined how this musical would catapult Alexander Hamilton from a forgotten Founding Father into a cultural icon. A number of different dynamics have worked together, creating a deep resonance within our culture.
First and foremost, Hamilton is an extraordinary work of art. It won 11 Tony Awards in 2016, including best musical, and a Pulitzer Prize for drama. I agree with Michelle Obama, who …

Source: Christianity Today Magazine