I believe God is doing something in this moment that we can't see in the present, but we will see in due time.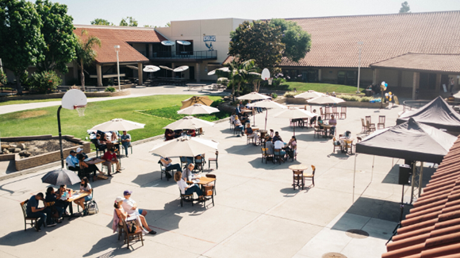 Ed: Brian, your website declares, "We are open." Why are you and what does that mean for Calvary Chapel right now?
Brian: Following the governor's mandate in California, we shut down all in-person services for three months. When that lifted, we thought about how to do in-person services while recognizing most people at this point would prefer to meet online.
There were people who really wanted to get back to church, to be in a place where if they couldn't hug somebody, at least they could see another Christian and be with the family of God. With the restrictions and number limitations, we decided to accommodate as many as possible while creating a safe environment.
Jordan and Lance formulated a plan. We've been back about five or six weeks now. We navigate the changes as they come: the governor said no singing a couple of weeks ago, and a couple days ago we were not allowed to have indoor services. We have a large space, so now we are moving everything outdoors.
Ed: As you know, a lot of people aren't coming back. Maybe 15-20 percent will come. Why not just stay online?
Brian: We knew not everybody was going to come back, but some people did. We've got the energy, we've got the manpower, so let's do this, we decided. We felt like it was worth it. Maybe 20 percent or so of people have come back, maybe more if you consider those who come every other week. Everybody who has come back has been very thankful for the option.
Ed: How did you initially prepare?
Jordan: Six weeks ago, we planned to meet on our large practice football field. We saw the pictures of San Francisco parks with the spray-painted circles for social distancing. But officials told us no. So, our first iteration was to have a …

Source: Christianity Today Magazine