Three tips on how to build a culture of small-group involvement.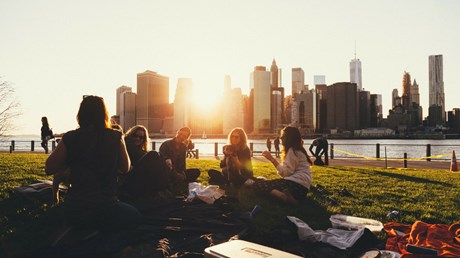 People today are often extremely busy, including me. We have countless things going on at work, at home, even at church. With so many demands on our lives and limited time available to satisfy them all, small groups can easily get lost in the shuffle. We must be intentional in how we lead our congregations in order to shape a culture of small-group involvement.
Here are three tips on how to build that culture.
First, teach it biblically
Hang on, Ed, aren't small groups not in the Bible? Sort of. It's true there is no verse in the Bible that says, "Thou shalt make your church have small groups." But, every church in the Bible was what we would consider a small group. There were no buildings; they were functionally house churches. The closest thing to the New Testament expression of the church today is our small groups.
Sometimes, people look to the Bible and say, "We should do house churches." I am for house churches, but most people are not going to do that. Usually, people are much more likely to join a small group than they are to switch to an entire new model of church.
In addition, there are a number of commands in the New Testament that cannot be fulfilled in a large group setting. For example, one command is to bear one another's burdens. A big group is not conducive to this. How can you bear one another's burdens when there are 200 people sitting, all facing forwards, lined up like rows on shelves at Walmart? How do you do that?
You bear one another's burdens by moving from sitting in rows to sitting in circles.
Teach the value of small groups. Involve the leadership structure in your church when you teach it to emphasize the importance of small groups. Say things such …

Source: Christianity Today Magazine