Five ways to facilitate a healthy 'goodbye' when leaving your church.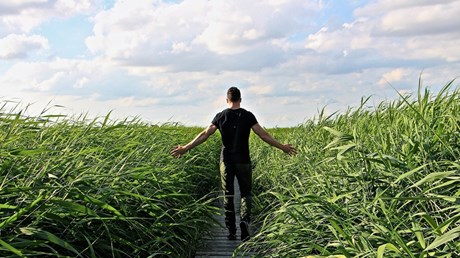 Leaving places can be difficult. Saying goodbye, even when absolutely necessary, can be really painful—especially for pastors.
After years of one pastor's investment in a community, quite naturally it's hard for a congregation to imagine being led by another figure. Likewise, from the pastor's standpoint, it's equally as hard to imagine entrusting a church's care to another person—no matter how qualified that person may be.
In my experience, transitioning from one pastoral role to another doesn't happen well by accident; it requires thoughtfulness, intentionality, and proper planning. Looking back on my first formal 'goodbye' to a church, it's easy to recognize the many things that I could have done better. There are ways to leave a congregation well and there are ways to leave that often do more harm than good.
Pastors: transitioning away from your church will always be challenging, but it doesn't have to leave scars on your community. Here are some ways to facilitate a healthy 'goodbye':
Let your congregation grieve
Many of the 'rules' I share here are being shared because they are things I didn't do when I left my first church. My first mistake was to underestimate the hurt my congregation would be feeling once they caught wind of my departure.
What I didn't realize was that as a Father-like figure in the lives of many of my congregants, they felt badly hurt and betrayed by the thought that I was planning to leave them. They had this person (me) in their lives who'd been a steady, heavily invested presence for many years; I completely misunderstood the effect that my goodbye would have on them.
I can vividly …

Source: Christianity Today Magazine