God has already revealed himself in Christ, and Christ promises to be with us.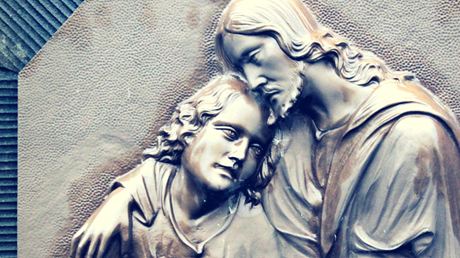 "I just don't believe anymore." These were the last words I would have thought would come out of my long-time prayer partner's mouth. Yes, she has had some challenges recently, but nothing compared to past trials. This phone call was different. The exhaustion and unbelief was palpable.
If we are honest, we have all been there—moments or even seasons of doubt and utter disbelief in God. I felt a wave of doubt this summer when ministering to children at an inner-city summer camp. I listened to children share about their horrific abuse, hunger, and absence of safety in the home.
To see a young person break down in tears and say "I feel forgotten" is heartrending. Then to come home to the nightly news of mass shootings in multiple cities and hurricanes ripping through communities…even the person with the strongest of faith can cry out, "God, where are you?"
Most people would agree that our world is groaning. During these times, one can wonder Is God real? Or perhaps, If God is real, is God good? I often hear people say, "I wish God would reveal himself to me. I wish He would speak to me and show me the way."
With confidence, followers of Jesus can answer, "He has and he will."
The challenges of our world reaffirm that our one and only hope is Jesus.
In our pluralistic climate, Jesus is often relegated to one of the many options of gurus or religious leaders one can follow to get a sense of peace and fulfillment. The Christian faith at best is touted as one of the many paths to God – "if one is into God at all."
Oftentimes, followers of Jesus are deemed wishful thinkers, delusional, and those in need of a crutch. "You follow …

Source: Christianity Today Magazine