Odds of being trapped in a cave like the Thai soccer boys is rare – but childhood trauma is not.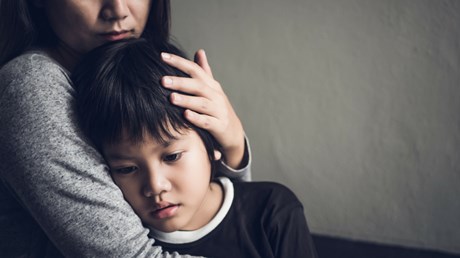 People from around the globe celebrated the heroic rescue of the Thai boys' soccer team this week. Statistically speaking the odds of being trapped in a cave like the Thai soccer boys is rare.
But numerous national studies have shown trauma is more common in childhood than most people realize. According to the National Survey of Children's Health almost half of children living in the United States have gone through one or more serious traumas (e.g., violence).
For this reason, it's important for parents and caregivers to be informed, recognize the signs of reactions to stress, and learn how to best help teenagers and children cope spiritually and emotionally.
Recognizing the Signs
For many teenagers and children, responses to a traumatic event are normal reactions to abnormal events. But some reactions may point to the need for further help. As I shared with the USA Todaysigns to watch for include major changes in sleep patterns (including trouble falling asleep, frequent nightmares, or sleeping too much); shifts in temperament; and even jumpiness and increased anxiety or changes in play. These indicate that additional support is needed.
The risk of enduring psychological distress increases given the circumstances. Teenagers and children at a higher risk include those who experience direct exposure to a trauma—including being evacuated to observing the injury or death of others, experiencing injury themselves or fearing for their lives. Those grieving the loss of others, those still experiencing on-going stressors such as temporary living situations, or children losing touch with friends, families, other caregivers, and social networks are also at a greater risk for experiencing long-term consequences.

Source: Christianity Today Magazine
Facebook Comments