Longtime Lilly Endowment executive Robert Wood Lynn died this month at 93.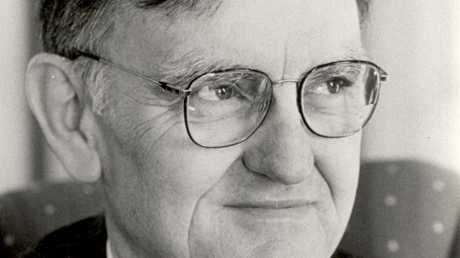 While plenty of Christian leaders set out to serve the "common good," the late Robert Wood Lynn asked, "But whose 'common good'? Even more to the point, how would we know if we had served the good or not?"
As an educator then a longtime executive at the Lilly Endowment, Lynn dedicated his career to surfacing the answers and helping Christian institutions continue to make meaningful contributions to the shifting society around them.
At Lilly, one of the richest charitable foundations in the world, Lynn served as senior vice president for religion. Starting in 1974, he distributed $100 million in grants to fund research examining the role of Protestant institutions, according to a recent Christian Century tribute, written following his death this month at age 93.
Lynn was responsible for bringing evangelical scholarship, as well as other traditions, under the purview of Lilly's generous philanthropy, funded by billions left behind by the pharmaceutical family—J. K. Lilly Sr., J. K. Lilly Jr., and Eli Lilly.
The Lilly Endowment continues to fund evangelical endeavors (full disclosure: both Christianity Today and fellow CT publication Church Law & Tax have received grants), with the organization recently granting $1 million for a church revitalization initiative through Wheaton College's Billy Graham Center for Evangelism.
Lynn himself was a Presbyterian Church (USA) minister and served at Union Theological Seminary and Auburn Seminary before transitioning to Lilly, whose work overlapped with his interest in mainline Protestantism in America.
Thanks to the influence of his Yale Divinity School professor H. Richard Niebuhr, Lynn paid particular attention to America's relationship …

Source: Christianity Today Magazine
Facebook Comments