James MacDonald's church takes unfavorable ruling as "God's direction" to abandon legal effort against Julie Roys and Elephant's Debt blog.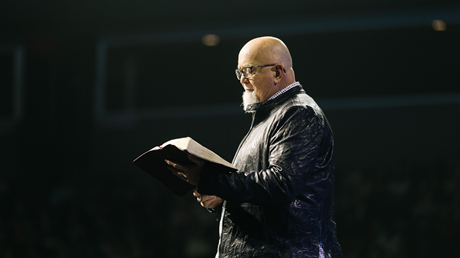 Harvest Bible Chapel and founding pastor James MacDonald have announced that they plan to drop their lawsuit against The Elephant's Debt bloggers and Julie Roys after a court today denied the church's attempt to keep subpoenaed documents private.
"Surely the Lord could have caused the court to rule in our favor, as 'the lot is cast into the lap, but its every decision is from the Lord' (Proverbs 16:33), and 'the king's heart is in the hand of the Lord, like the rivers of water; He turns it wherever He wishes' (Proverbs 21:9)," the executive committee of elders announced on Harvest's website. "We receive these outcomes as God's direction and have instructed our legal counsel to drop the suit entirely."
In a statement to CT, Roys said Harvest's decision "appears to be motivated by a desire to suppress the truth, rather than a desire to reconcile with the other defendants and me."
She called on the church to "apologize publicly for filing this frivolous lawsuit, reimburse all the defendants for our legal fees, and everyone who had a hand in this unbiblical lawsuit needs to resign."
The Elephant's Debt, a blog which has criticized Harvest's leadership and finances over the past seven years, responded with a clip of an elephant dancing and a tweet declaring, "And that my friend is closure." The bloggers also suggested that, if the suit is dismissed, they may also request attorneys' fees and sanctions.
Roys's lawyer, Charles Philbrick of Rathje Woodward LLC, told CT he had not heard of Harvest's decision at the time of the church's posting on Monday evening. (He said it's …

Source: Christianity Today Magazine
Facebook Comments