Former staff and elders criticize shuffling of funds and 50-mile noncompete clauses for former pastors.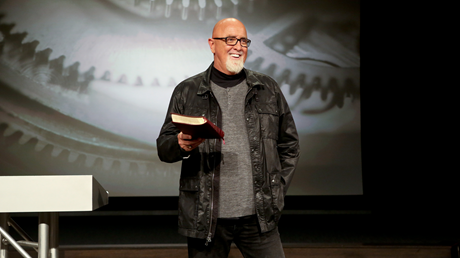 In an investigation published by World magazine yesterday, former Harvest Bible Chapel leaders raise concerns over the Chicago-area megachurch's operations, including claims of shuffling funds between related ministries and efforts to restrict former staff through noncompete clauses and nondisclosure agreements.
Harvest officials said in a statement to CT that the report "fails to uncover desired scandal" and represents "the opinions of a few disgruntled former members" rather than the views of the church's current elders.
In October, Harvest along with lead pastor James MacDonald filed a defamation lawsuit against the author of the World article, Julie Roys, for "asserting false allegations" during her eight-month investigation.
In this week's "Hard times at Harvest" article, Roys follows up with a trio of former Harvest elders who had a falling out with the church in 2013. MacDonald issued an apology over their "unbiblical discipline" in 2014.
Leaders stated today that Harvest "has owned its mistakes and endured to become a happier and healthier church" since.
"Subsequent to the most vocal departures, the Elders of [Harvest] designed a system of Elder government filled with meaningful accountability for staff and active involvement of volunteer Elders that exceeds in every way the former system filled with conflicts of interest and poor decision making," they stated.
However, the former elders continue to critique the financial and organizational structures at Harvest, which numbers 13,000 attendees across seven locations.
World reports that Harvest shifted significant funds from MacDonald's popular radio program, Walk …

Source: Christianity Today Magazine
Facebook Comments