I don't want to imagine my community without faithful leaders like Cesar Quintero.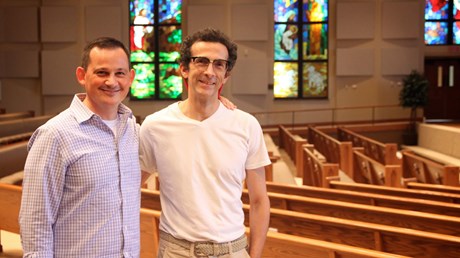 Editor's note: Last Thursday, Politico reported that Trump administration advisers had proposed dropping the US refugee cap to zero next year, to the dismay of advocates like the National Association of Evangelicals' humanitarian arm World Relief.
The Trump administration already cut the number of refugees the US will accept by more than half of the typical 75,000–95,000 range. Another reduction, advocates say, will prevent family reunifications and leave thousands in peril. Some warn that this move would actually increase the number of asylum seekers at the US southern border.
Faced with the threat of blocking nearly all refugees, many leaders have ready testimony of how their congregations have been blessed and strengthened by migrants who fled to the US.
Eric Costanzo leads a church in suburban Tulsa, Oklahoma. Over the past decade, the government has resettled increasing numbers of refugees in their city, the largest group being evangelical Christians from Myanmar . Many have found an unlikely home at South Tulsa Baptist Church , a congregation of around 1,200 people which now has more than 150 immigrants and refugees from 30 countries involved in its programs. These refugees and immigrants serve in ministries like sewing classes, a Chinese school for all ages including families who have adopted from China, and international potlucks.
Costanzo's church recently opened a refugee resource center where some of the refugees themselves volunteer. Other refugees and immigrants have connected the church to mission trips, partnerships, and church planting opportunities.
The Oklahoma pastor shared with CT about one leader in his church who has demonstrated the potential among refugees when given the …

Source: Christianity Today Magazine
Facebook Comments