Closure of UK-based charismatic church network raises question of whether ministries can recover after abuse is uncovered.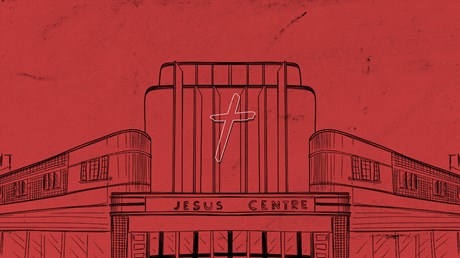 Rainbow-colored vans and buses were a regular sight in my hometown during my childhood in southern England. Emblazoned with a large red cross on the window and the words Jesus People Loving People on the side, wherever the vehicles stopped a team of people would jump out dressed in brightly colored camouflage gear and start an open-air evangelistic meeting. This was how I experienced the Jesus Army.
But this innovative and controversial British group will now no longer be on the streets. Numerous disclosures of the past sexual abuse of children have led not just to the appropriate criminal prosecution of the individuals concerned, but the dissolution of the entire church network.
Despite these tragic and terrible events, some might ask if the disbanding of the entire denomination is too extreme a reaction? Does the total disappearance of a ministry circumvent the Christian potential for change, learning, redemption, forgiveness and restitution?
How should believers react to the awful fact of the increasing number of ministry abuse scandals in the United Kingdom, United States, and beyond? What can we learn from the Jesus Army's response?
The Jesus Army is not to be confused with the Salvation Army, founded by William and Catherine Booth in 1865 and now numbering 1.7 million members worldwide; nor with the Church of England's evangelistic organization known as the Church Army, founded in 1882 and now with about 300 evangelists in the UK and Ireland.
The Jesus Army was founded out of a charismatic church in Bugbrooke in 1969 by Noel Stanton, following his personal encounter with charismatic renewal and the Jesus People movement in the US. By 1987, the group had taken on a clear vision to follow in the footsteps of the …

Source: Christianity Today Magazine