We have an opportunity to provide countless people with the hope of the gospel.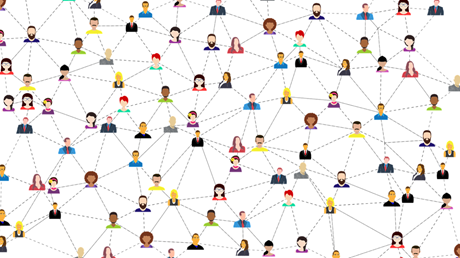 Two thousand years ago, the gospel spread from nation to nation via roads built by the Roman Empire. You could begin in Jerusalem and follow the road all the way to Rome. This is what people did, and the gospel could continue to spread from Rome to Spain, and then all throughout Europe.
The gospel was spread via these roads, but so was the Roman Empire, which often meant the persecution of Christians along the way. There was as much conflict as there was peace.
In some ways, social media mirrors the roads that weaved through the Roman Empire. While an opportune place to spread gospel witness, social media is tricky. Isaiah 5:20 talks about woe being brought down on those who call evil "good" and good "evil." We can easily find ourselves in this state when we use social media without meticulous intentionality.
When it comes to social media, how can we be certain that we are spreading the good news of Jesus? How can we build our social media accounts to be places that offer digital highways to hope?
Most churches today only use social media to announce service times and sermon links. This is completely fine, but there's potential to do so much more than that; you just have to use the digital connection to find new pathways of engagement.
The biggest challenge is figuring out exactly how to use social media as a tool to build and communicate with your community.
Here are a few simple ways to do this:
First, share the good news
Many churches in the Chicagoland area use Explore God, a program that offers resources to people as they come to know Christ. In January of this year, Explore God launched an initiative in Chicago with a goal to grow attendance and participation in churches. They utilized a dedicated …

Source: Christianity Today Magazine