A 2019 survey shows how relationships curb Islamophobia and improve understanding between the two faiths.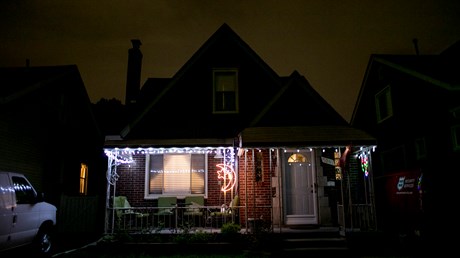 Earlier this week, a Baptist church in Michigan canceled an event titled, "9/11 Forgotten? Is Michigan Surrendering to Islam?" due to pushback from fellow Christians and politicians.
The pastor of Bloomfield Hills Baptist Church identifies as an Islamophobe and organized the gathering because he sees Islam as a growing threat in the US, The Washington Post reported.
While some fellow white evangelicals share his suspicions, research has shown that those who know Muslims in their communities tend to hold more positive views and are more likely to see commonalities between their two faiths.
"The personal relationships with Muslims, that's a game changer," Todd Green, Luther College professor and former Islamophobia adviser to the US State Department, told ThePost. "It tends to make you less Islamophobic."
Yet surveys from various sources have noted the friendship gap between evangelicals and their Muslim neighbors. More than a third (35%) of white evangelicals knew a Muslim personally in a 2017 Pew Research Center release, fewer than any other religious group, and evangelicals surveyed rated Muslims more negatively than other faiths.
The Southern Baptist-affiliated LifeWay Research found in 2017 that 17 percent of those with evangelical beliefs reported having a Muslim friend, while the Foundation for Ethnic Understanding (FFEU) reported this year that only 22 percent of evangelicals say they interact frequently with Muslims. FFEU, led by a rabbi seeking to improve Muslim-Jewish relations, also noted that 1 in 3 evangelicals with frequent interaction with Muslims viewed Islam as similar to their own faith compared to 1 in 4 evangelicals overall.
The latest research from the Institute for …

Source: Christianity Today Magazine