The lifelong leader and teacher encouraged pastors and politicians alike to "Let God Love" them.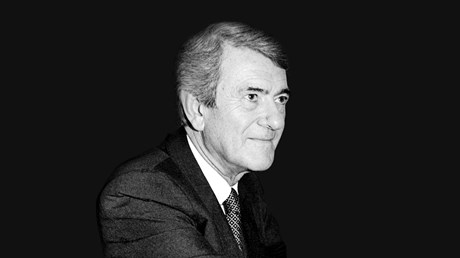 Acclaimed author, speaker, and preacher Lloyd John Ogilvie—who pastored historic First Presbyterian Church of Hollywood, California, for 23 years and served as chaplain of the US Senate from 1995 to 2003—died last week at age 88.
Though Ogilvie's aspiration in high school was to become an actor, the influence of classmates Bruce Larson and Ralph Osborne at Lake Forest College led him in a different direction. These young men (both would become influential Presbyterian pastors) shared an interest in personal piety and social concern, markers that would define Ogilvie's future ministry. After graduation, Ogilvie attended Garrett Theological Seminary at Northwestern University and later studied at New College, Edinburgh, where he "fell in love with the awesome task of preaching."
From there, Ogilvie pastored Winnetka Presbyterian Church in Illinois and First Presbyterian Church in Bethlehem, Pennsylvania, before accepting the position of pastor at First Presbyterian Church of Hollywood in 1972, where he stayed for 23 years. Rather than becoming an actor himself, Ogilvie used his oratory skills to preach God's Word to those in the movie industry, the business world, and even politicians. US Senator Mark O. Hatfield of Oregon said of Ogilvie, "I'm mesmerized by his preaching. His words are more than words of eloquence. I really think it's an incarnation experience to hear him. It's truly a living gospel." Hatfield would later prove important in Ogilvie's selection as Senate chaplain.
In a 1989 interview with Christianity Today's sister publication Leadership Journal, Ogilvie said:
I preach to a procession: church members who need a fresh touch of …

Source: Christianity Today Magazine
Facebook Comments