With her husband Arlin, she rejected secular education and pioneered an alternative that started with student discipline.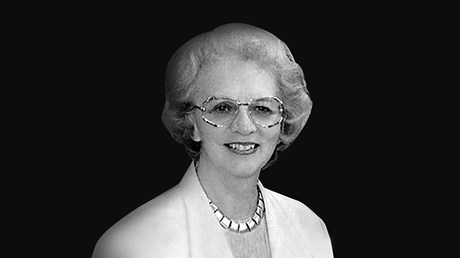 Beka Horton, the "Beka" of A Beka Book and the cofounder of Pensacola Christian Academy and Pensacola Christian College, died on June 27 at the age of 90. Over the course of 50 years, Horton and her husband Arlin translated conservative Baptist beliefs about authority, discipline, sin, and salvation into a pedagogical package they promoted as traditional, biblical education. Their work shaped much of the Christian school and homeschool movements.
When Horton retired in 2012, her curriculum company brought in annual revenue of about $2 million, publishing the textbooks and readers used in 10,000 Christian schools and by more than 100,000 homeschool students, according to internal estimates. Rebranded as Abeka in 2017, the company, along with Bob Jones University, is one of the two major producers of Christian school curricula.
The couple never planned on building an education empire, according to Horton. They were only trying to reject what they saw as the secular and anti-Christian influences on mainstream educational philosophy and stay true to their commitment to be separate from the world.
"Our business is to be faithful. This is God's work, not ours," she said. "We didn't want to live in disobedience, so we'd have to do what God wanted us to do."
Horton was born in East Tennessee in 1929 and became a Christian as a teenager at a local Baptist church. Her newfound faith soon put her in conflict with her mother, as the young Beka Hall struggled with submission to authority. Her mother forbade her from going to Sunday night youth group, because she'd have to return home after dark on a bus, and it didn't seem safe.
"My mother was very strict," Horton …

Source: Christianity Today Magazine