A brief survey of some of this year's most significant Christian books.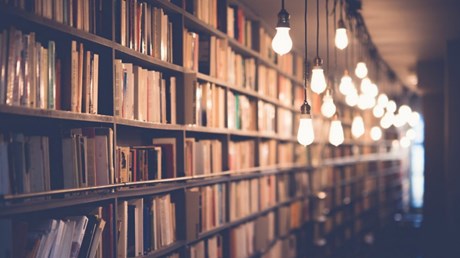 We are just days away from the conclusion of the 2018 year. Once again, it is time to reflect on some of the noteworthy books that have been released in 2018. Various estimates suggest that more than 750,000 different titles were published in this country over the past twelve months.
I obviously have not looked at all of these books, not even a significant portion of them. The book industry has enjoyed a fairly successful year due to the interest in books about President Trump and the runaway bestseller by former First Lady Michelle Obama. Similar to what I have done in recent years, I want to offer a brief survey of the most significant books that I have encountered this past year.
I am thankful for the encouragement to provide the list again this year. I am sure that I have missed a few favorites for some and have included books that will perhaps bring pause for others. Still, I am grateful for the privilege to share these observations.
Looking for the Right Gift
If you are looking for a book to give to a friend or family member for Christmas, I offer these titles for your consideration.
Karen Swallow Prior's new work, On Reading Well: Finding the Good Life through Great Books (Baker), persuasively makes the case that reading good literature helps to cultivate virtue in one's life. I heartily recommend Prior's outstanding book. Also concerned with the need for virtuous living and careful thinking, Greg Lukianoff and Jonathan Haidt, in The Coddling of the American Mind: How Good Intentions and Bad Ideas Are Setting Up a Generation for Failure (Penguin Press), have produced an engaging and thoughtful volume. I really like Drew Hunter's work on the importance of friendship: Made for Friendship: The Relationship …

Source: Christianity Today Magazine
Facebook Comments