Today, maybe more so than in a long time, people are looking for answers; people are looking for hope; people are looking for a savior.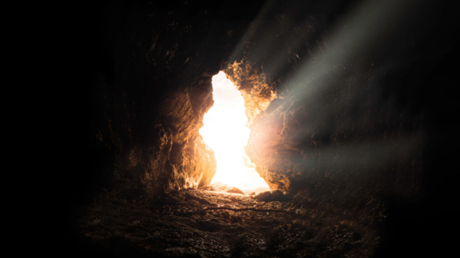 During the current "shelter in place," I've found myself catching up on seasons of Criminal Minds. I admit, it's a pretty dark show as it is about the FBI's Behavioral Analysis Unit (BAU), which is tasked with finding and capturing serial killers.
Think about the 'dark' plot of the show Criminal Minds. Serial killers are on the loose, wreaking havoc, and the local police or sheriff departments aren't equipped to hunt down such dark criminals. When they realize they are at their wits end, they call the BAU (Behavior Analysis Unit), which immediately begins analyzing the crime scene photos.
The BAU is the good news for local and state law enforcements dealing with dark criminals. The agents of the BAU are trained to shine light where darkness resides. The more light they shine, the more they push back the darkness, and the sooner they can bring peace in chaos. In short, when the BAU shows up, hope arrives.
I got to thinking how the plot of Criminal Minds resembles the Easter story.
The world is in a state of chaos and darkness as the serial killer of sin is on the loose. And the world is looking for an answer of who can put away sin once and for all and restore order, peace, and light.
To put away the serial killer of sin, the world needs to call Jesus.
What Should Have Been, Isn't
The Apostle Paul writes in 2 Corinthians 4,
For we are not proclaiming ourselves but Jesus Christ as Lord, and ourselves as your servants for Jesus's sake. For God who said, "Let light shine out of darkness," has shone in our hearts to give the light of the knowledge of God's glory in the face of Jesus Christ. (vv. 5–6)
I love how Paul connects the good news (Jesus Christ) …

Source: Christianity Today Magazine