The treatment the fast food restaurant has received for its "pervasive Christian traditionalism" is getting old and tired.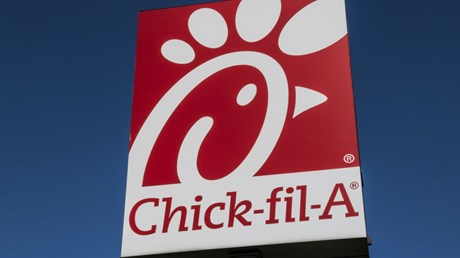 Just a few days ago, an article was published in The New Yorker discussing the "infiltration" of a certain fast food brand throughout Manhattan: Chick-fil-A.
The headline says they are creepy, but probably not in the way that some people talk about, say immigrant restaurants, since The New Yorker would be above such disparagement.
But, Chick-fil-a is run by evangelicals who hold evangelical beliefs, which makes all the difference.
Of course, some of the article is about its fried chicken and creative cow-infused branding—the message 'Eat Mor Chikin' would ring a bell in the minds of many adolescents.
But Chick-fil-A isn't just all fun and fried food. They're committed to serving people—their employees and guests—well, and with integrity. As founder S. Truett Cathy famously said, "We should be about more than just selling chicken. We should be a part of our customers' lives and the communities in which we serve."
And, I know they are committed to their Christian faith—I've done the small group leader training where some of the family serve as, well, small group leaders.
Their corporate purpose, as The New Yorker breathlessly writes, is to "To glorify God by being a faithful steward of all that is entrusted to us and to have a positive influence on all who come into contact with Chick-fil-A."
Oh no.
Not that.
Not in New York.
And, the cows…
The shock is getting old and so is the slander.
Whatever The New Yorker might think, few can argue that what Chick-fil-A is doing, well, actually works—and in more than one way. This year, the organization was among Glassdoor's Top 100 Best Places to Work and ranked number four on The …

Source: Christianity Today Magazine
Facebook Comments