40,000 African migrants—many of whom are Christians fleeing Eritrea or Sudan—considered "infiltrators" in need of urgent deportation.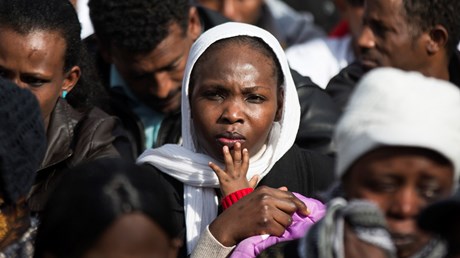 The fate of thousands of African Christians living in Israel is uncertain. The government intends to expel them, but questions remain over where the migrants will go and how the Jewish state will make it happen.
Amid the uncertainty, "they are always asking for God's guidance," a Tel Aviv priest working at a pastoral center that offers traditional African services for the displaced told Catholic News Service. "But in their daily life, they are afraid."
On Monday, Prime Minister Benjamin Netanyahu announced that Israel would move to resettle the approximately 40,000 Eritrean and Sudanese immigrants living in the Holy Land—most in the country illegally since 2012 or earlier—in Western nations in light of a new "unprecedented understanding" with the United Nations.
However, in only a few hours the deal stalled; within two days, it was canceled outright, serving as a reminder of the fierce political dynamics embroiling the Jewish state.
The UN had confirmed the agreement with Tel Aviv, indicating it would work with recipient countries throughout the entire process of resettlement. "This agreement will ensure that protection is provided to those who need it," said Volker Turk, assistant high commissioner for protection for the United Nations High Commissioner for Refugees (UNHCR), in TheWashington Post.
Under that plan, 16,250 African migrants—many of whom are Christians—would be resettled in Western nations over the next five years, while an equal number would be granted temporary residence status in Israel.
But then Netanyahu suspended any implementation until he could meet with residents in Israel's second largest city, Tel Aviv, where most of the …

Source: Christianity Today Magazine