Priest among 16 killed during Mass at Bangui Catholic church which suffered a similar attack in May 2014.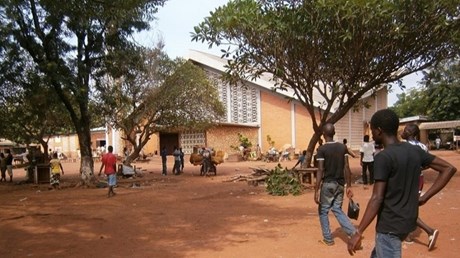 At least 24 people are feared killed and more than 100 injured following a fresh outbreak of violence in Bangui, the capital of the Central African Republic (CAR).
Until recent weeks, the capital had been considered a safe haven in the war-torn country: the only place the government is in control, with three-quarters of the landlocked nation occupied by armed groups.
But Tuesday's attack, in which a Catholic priest was among 16 killed at one church, has shattered this sense of tranquillity. It brought back memories of the earliest days of the conflict, when Séléka rebels entered the capital in March 2013, and the failed attempt by self-defense militias (known as Anti-Balaka) to oust the rebels from the capital in December 2013.
In fact, the same Catholic church suffered a similar attack in May 2014, when a priest was among 18 killed. The CAR currently ranks No. 35 on Open Doors's list of the 50 countries where it's hardest to be a Christian.
On Tuesday, as President Faustin-Archange Touadéra and his government were attending the official May 1 ceremony marking International Workers Day on the capital's Avenue of Martyrs, thousands of people from the Diocese of Bangui gathered for a Mass at Notre Dame de Fatima (Our Lady of Fatima) Church, for "oath-taking" on the occasion of the anniversary of St. Joseph.
Some officials, including Tina Touadéra, the First Lady, and Francis Bozizé, the son of ex-president Francois Bozizé (ousted by Séléka in March 2013), were among the attendees.
A number of priests from other parishes also attended, including Albert Toungoumalé-Baba, vicar of St. Mathias and chaplain of the Fraternité St. …

Source: Christianity Today Magazine