Meet one of the most influential, but least known, church leaders: Bob Buford.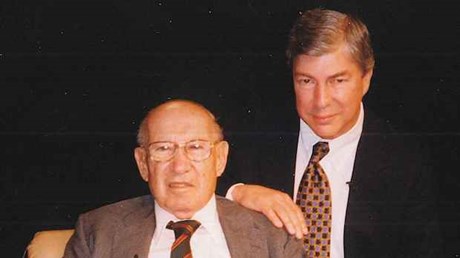 The Church Growth Movement began to lose its mojo. That's not exactly a scholarly word, but you get the point. After a promising start, it began to decline in the 1980s.
In 1956, Donald McGavran published a book entitled The Bridges of God. It looked at the strategies that led to an effective missionary process. The Church Growth Movement was birthed and those discussions and practices became mainstream within the church.
At that time, most churches didn't see the need to talk about or do much more than pray, sing and preach. It might be hard to imagine, but fifty years ago we did not talk much about the mechanics of doing church. Many of these were helpful changes.
When I spoke at the 50th anniversary of the publication of McGavran's work in 2006, however, my presentation had a rather ominous title: "The Birth, Growth, and Death of the Church Growth Movement." By 2006, few churches were talking about Church Growth experts. They were talking about—and listening to—key churches and their pastors. In a short amount of time, the influence moved from Church Growth specialists to local church pastors—key teaching churches and their pastors.
What you might not know is how that took place behind the scenes. You might not know how these teaching churches and their pastors became the new locus of learning for churches around the world—and how much of it happened because of Bob Buford, a quiet philanthropist in Texas, and his mentor, Peter Drucker.
Buford became wealthy in the cable television business and then decided to make a difference with his money. It was his influence that led to the rise of significant teaching churches, which has essentially replaced the Church Growth Movement and …

Source: Christianity Today Magazine