America's Christian publishers no longer have to render to Caesar an extra 10 percent.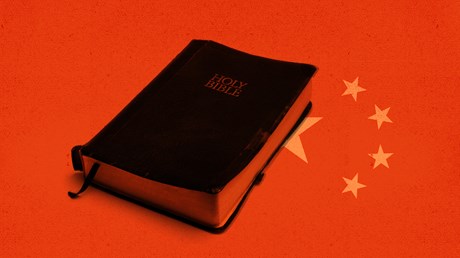 The Good Book got good news from the Trump administration today: The Bibles that Americans purchase—most of which are printed in China and imported to the United States—are now exempt from the burgeoning trade war between the two nations.
With a 10-percent hike on $300 billion worth of Chinese goods looming, the Office of the US Trade Representative (USTR) posted two long lists: one of items imported from China that will become subject to tariffs on September 1, and one of items whose proposed tariffs will now be delayed until December 15.
It also noted that "certain products are being removed from the tariff list based on health, safety, national security, and other factors."
Missing from both lists: Bibles.
"Bibles and other religious literature are among the items removed from the tariff list and will not face additional tariffs of 10 percent," USTR confirmed to CT.
The news came as a relief to Christian publishers in the US, who warned this summer that the "Bible tax" would make some translations too costly to produce. China is the world's largest Bible publisher, thanks to Nanjing-based Amity Press which has printed almost 200 million Bibles since 1988 in partnership with the United Bible Societies.
For example, the publishing arm of America's largest Protestant denomination, the Southern Baptist Convention (SBC), spends 31 percent of its total printing costs in China.
"For the past several months, there has been great concern among the Christian publishing community that our important work would be threatened by proposed tariff schedules," Ben Mandrell, president and CEO of LifeWay Christian Resources, stated to CT. "Today's announcement by …

Source: Christianity Today Magazine