Vietnam deserves a priority place on our prayer list as we lift our voices as spiritual advocates for the world.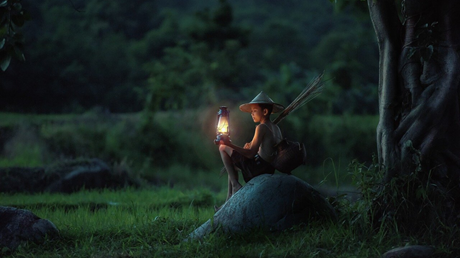 Regardless of one's politics, it is impossible not to be overwhelmed by the stories, artifacts, and pictures of the War Remnants Museum in Ho Chi Minh City. The horror of conflict they depict is tangible.
The veteran missionary couple who took me there could not complete the tour and said they would not come again. In picture after picture one can almost hear the pounding war machines leaving behind remnants of human destruction.
Against that backdrop, I joined with church leaders celebrating the amazing accomplishment of printing a million Bibles since 1994, when the communist government began permitting it. The pride of church leaders in raising up a national church countermands their long suffering at the hands of foreign influence.
The Vietnamese, a highly resilient and entrepreneurial people, are imbued with a spirit and energy that pushes them up from the ravages of war and destruction, turning their hope of life into energetic ideas and initiatives in a country still under authoritarian communism.
I recently met pastor Nhuong Pham who emerged from the most unlikely places. He's a window, a way to see the Spirit at work. Let me tell you his story.
Nhuong's home had no connection to Christian faith. Vietnamese worship their ancestors under the combined influence of Confucianism, Buddhism, and Taoism. Their culture has no intrinsic connection to the monotheistic faith of Christianity.
Moreover, Nhuong's world was communism, which was taught in their schools, everywhere framing life and the marketplace.
Added to that, in their not too distant past, they endured two brutal wars of national liberation against the French and Americans – two nations which most Vietnamese assumed were Christian. Any …

Source: Christianity Today Magazine